RetractaView
Enjoy a breath of fresh air in style with RetractaView™ by Wizard. RetractaView™ is the premium retractable screen door that allows you to accessorize your home without compromising its appearance and functionality. Wizard has used their 15 years of experience to build the best retractable screen on the market.
Applications
Standard Doors
Sliding Doors
French Doors
Any Opening
Key Features & Benefits
Protection from Insects
Disappears While Not in Use
Custom Made
Professionally Installed
Warranty Information
Wizard stands behind our product by offering a limited lifetime warranty.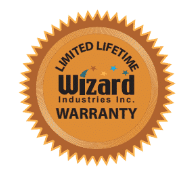 Product Benefits
No more bugs!
Who wants creepy critters setting up shop in their home? Stop mosquitos, blackflys, wasps and others from interfering with your health and comfort. RetractaView™ offers a solid line of defense against these unwanted house guests.
Increased Ventilation
Wizard products provide total top to bottom air ventilation through your doors. Increased airflow in a home is proven to be good for your health and can help prevent toxic mold build up.
Energy Savings
Air conditioning costs go down when you use open doors as the primary method of cooling your home.
UV Protection
RetractaView™ puts a layer of protection between you and the suns harmful UV rays. This keeps you safe. UV rays are the largest single factor in fading.
Appealing Design
RetractaView™ has been designed to look amazing while open or closed. You want a product that looks as great as your home does and we are more than happy to provide that.